Complex hosting Medical Centre, Retail Units and Offices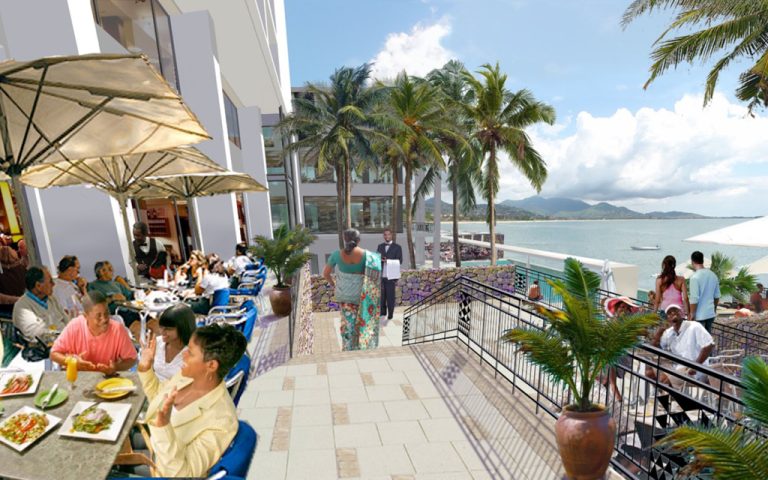 IDEA is currently constructing a commercial Hub to house, a Medical Centre, commercial retail units and serviced offices. Construction of the Show Villa started and will be completed in 2020. Construction of the Hub will commence after the hotel has been completed. The Hub will also be constructed to the same exacting specification of the Hotel, but will not be part of the hotel inventory. However, the clients at the Hub will be able to benefit from the range of amenities and amenities offered by the hotel.
As in the case of the Hotel, IDEA is also looking to manage the entire experience of all Clients at the Hub and this includes 24×7 uninterrupted provision of all utilities to the Hub.
Hub Clients' benefits will include airport transfers to and from the hotel and comfortable in-country transportation (whether by road or by sea) and will also be able to benefit from the use of all hotel amenities and room service.
The Hub activity is expected to add in excess of $5m annually to Sierra Leone's GDP.
IDEA is looking to provide between 20 and 30 direct jobs at the Hub and when you factor in the tourism multiplier effect, this could be accompanied by a further 20 indirect jobs in the economy.
Environmental Responsibility
As with the hotel, the Hub benefit from various innovations that reduce its carbon footprint. These include reduced consumption of water in the showers and faucets, no gas based air-conditioning system, approximately 40% reduction in base case consumption of electricity.